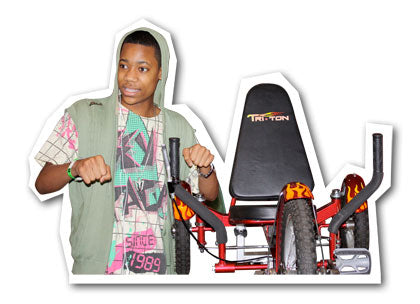 "It's the next generation of bicycles, it took me a while to get used to it but it is a lot of fun. The kids are gonna love it, pick one up, I recommend it to about anybody."

- Tyler James Williams from Everybody Hates Chris
"I'd love to ride it around the set!"
- Josh Hutcherson



"It would be so cool to ride one of these!"
- Victoria Justice

Click on the celebrities below to see what they think of the Mobo!